Hello Newgrounds, my name is Berry! I am a visual novel developer who runs a studio called 'The Berry Guild'. We are a team of creatives from all over the world who work together to tell creative stories.
Our first title is a dark comedy/slice-of-life kinetic visual novel called, "I'm Oh, So Busy...: A Week with Yoshimi." [R-16]
This page will be used to publish any free titles that we release, as well as updates and samples of our various works. If you are interested in seeing more from us, please check out our links, which include my website, development log, Itch.io page, and GameJolt page.
My twitter is @berryischillin, and the email to the studio is theberryguild@gmail.com.
Thanks for stopping by!
-berry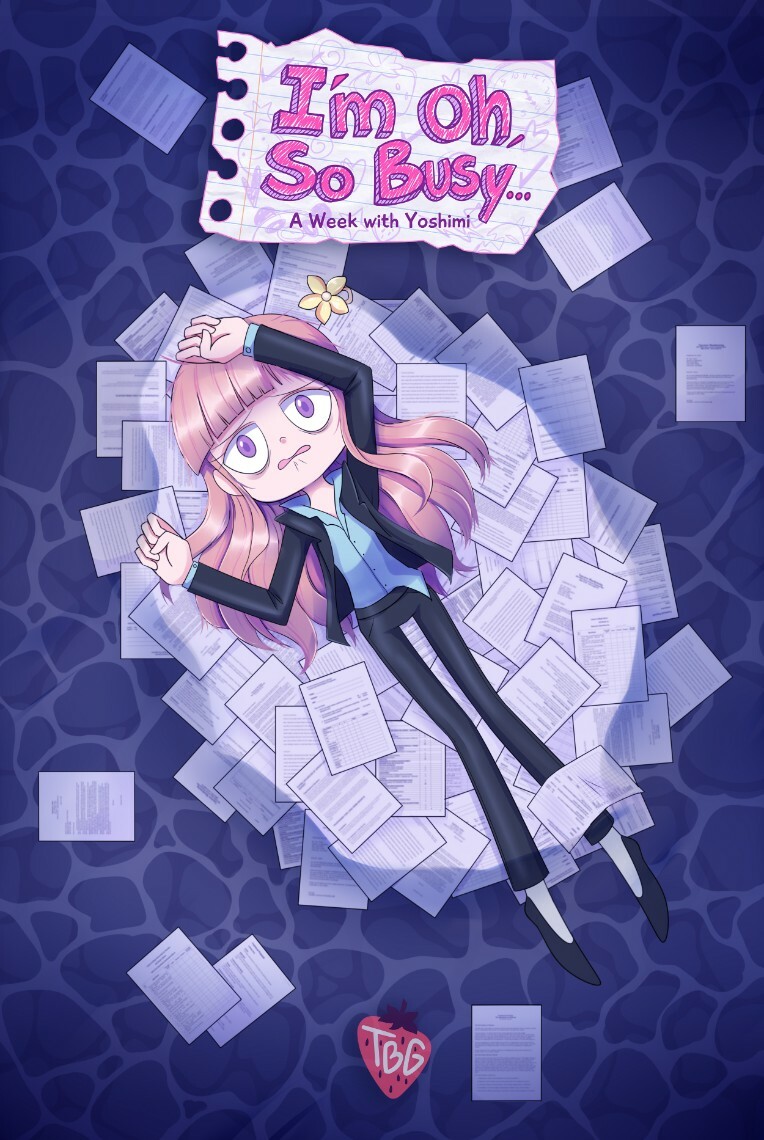 [Poster by @erickiwi_art]